If you're looking for a charming escape in the serene landscapes of upstate New York, look no further than Ticonderoga Municipal Airport. Nestled amidst the picturesque countryside, this hidden gem offers a gateway to adventure and relaxation. With its rich history and modern amenities, this airport sets itself apart as a unique destination. Whether you're a pilot in search of a memorable landing or a traveler craving a tranquil retreat, Ticonderoga Municipal Airport promises an experience that will leave you captivated and rejuvenated. So pack your bags, fasten your seatbelts, and get ready to embark on a journey like no other.
Overview of Ticonderoga Municipal Airport
Ticonderoga Municipal Airport is a small general aviation airport located in Ticonderoga, a town in upstate New York, USA. The airport serves as a vital transportation hub for the local community, providing convenient access to the town and surrounding areas. With its well-maintained facilities and commitment to safety, Ticonderoga Municipal Airport has become an essential part of the region's aviation infrastructure.
Airport's general description
Ticonderoga Municipal Airport features a single paved runway, catering primarily to small private and recreational aircraft. The airport is well-equipped with modern facilities and amenities, ensuring a comfortable and convenient experience for pilots, passengers, and aviation enthusiasts alike. Visitors can expect a friendly and welcoming atmosphere, with dedicated staff on-site to assist with any inquiries or needs.
Coordinates and location
Ticonderoga Municipal Airport is located at coordinates 43°50'14″N and 073°25'49″W. Its prime location in Ticonderoga offers convenient access to nearby towns and attractions, making it an excellent starting point for exploring the natural beauty and historic sites of upstate New York.
Year established
Ticonderoga Municipal Airport was established in 1946, marking over seven decades of aviation history in the region. Over the years, the airport has grown and adapted to meet the changing needs of its users, ensuring a safe and efficient aviation experience for all.
Owned and operated by
The airport is owned and operated by the town of Ticonderoga. With a commitment to maintaining the highest standards of service and safety, the town takes pride in providing a well-maintained and welcoming facility for both residents and visitors alike.
Airport Infrastructure and Facilities
Runway and taxiway details
Ticonderoga Municipal Airport boasts a single paved runway that measures 4,000 feet in length. The runway is well-maintained and offers ample space for the safe takeoff and landing of various types of aircraft. In addition to the runway, the airport features a network of taxiways that provide efficient access to different areas of the airport.
Terminal building features
The airport's terminal building serves as the central hub for passenger services and amenities. Inside the terminal, visitors will find comfortable seating areas, restroom facilities, and a dedicated information desk staffed by knowledgeable personnel. The terminal also houses administrative offices for airport staff and various aviation-related businesses.
Hangars and aircraft parking
Ticonderoga Municipal Airport provides ample space for aircraft parking and storage. The airport offers a number of hangar rentals, allowing pilots to safely store their aircraft and protect them from the elements. Additionally, there are designated spaces for tie-downs and overnight parking, ensuring convenient options for both short-term and long-term stays.
Maintenance and fuel Services
The airport is equipped with a maintenance hangar, providing a range of services to keep aircraft in optimal condition. Skilled technicians are available to perform routine inspections, repairs, and maintenance work. Fuel services are readily available, with both Jet A and Avgas options for refueling aircraft of various sizes.
Pilot amenities
Ticonderoga Municipal Airport strives to create a comfortable and enjoyable experience for pilots. The airport offers a pilot lounge equipped with comfortable seating, Wi-Fi access, and ample space to relax and socialize with fellow aviators. Additionally, there are vending machines and a small cafe where pilots can grab a quick snack or refreshment.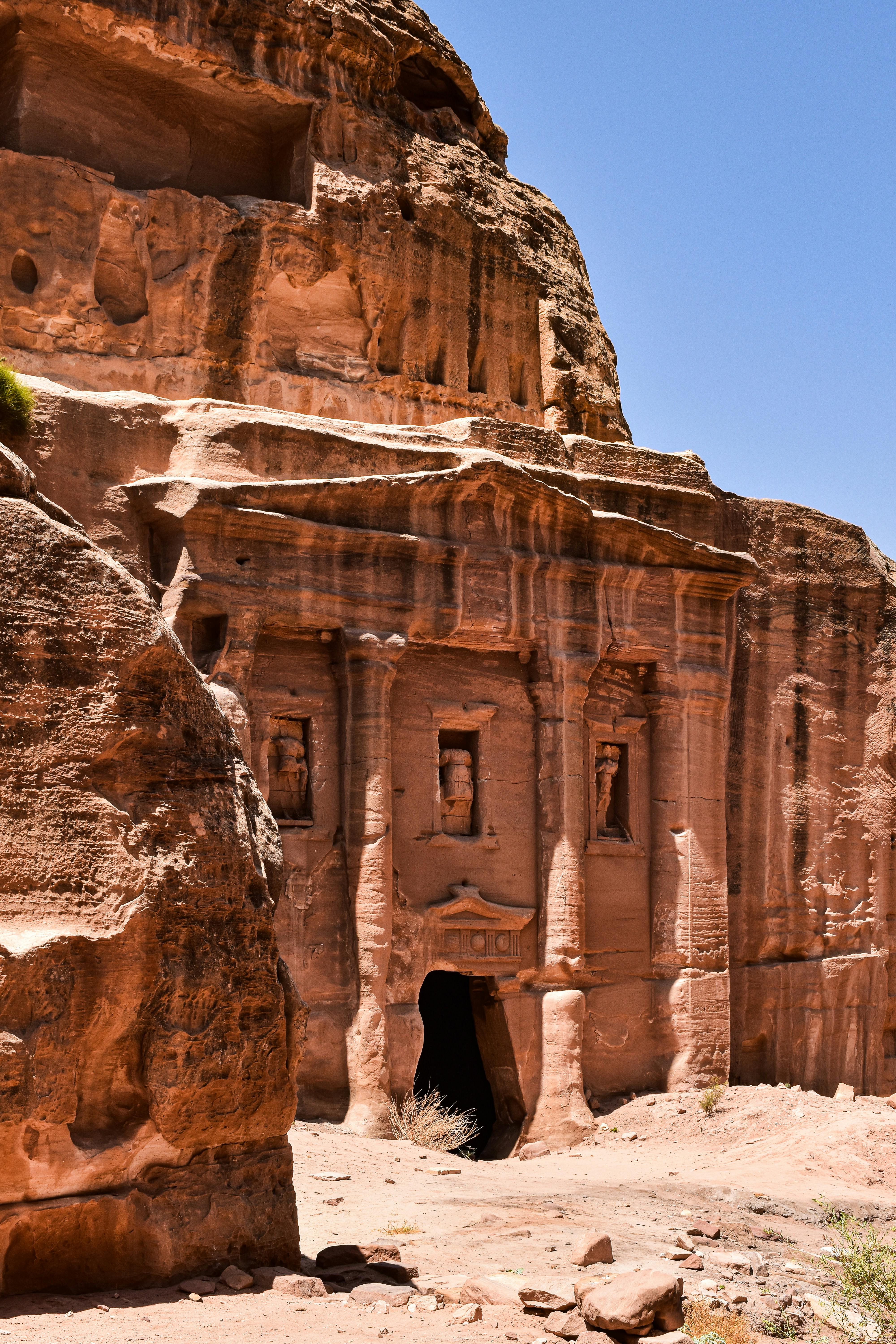 Airport Operations
General Aviation services
Ticonderoga Municipal Airport primarily serves the general aviation community, providing a range of services to private and recreational pilots. Whether it's for business or leisure, the airport offers a convenient and efficient means of transportation, allowing individuals to fly to and from the area with ease.
Schedule of operations
The airport operates on a regular schedule, ensuring consistent availability to pilots and passengers. The airport is open year-round, accommodating flights during all seasons and weather conditions. Pilots can rely on the airport's well-maintained facilities and infrastructure to support their flight operations.
Control tower and air traffic management
Ticonderoga Municipal Airport does not have a control tower, operating as an uncontrolled airport. Pilots are responsible for following standard radio and traffic pattern procedures to maintain safe operations. Despite the lack of a control tower, the airport maintains a well-established communication system to facilitate the flow of air traffic and ensure safety.
Rules and regulations
To maintain a safe and orderly environment, Ticonderoga Municipal Airport adheres to all relevant aviation rules and regulations. Pilots using the airport are expected to comply with Federal Aviation Administration (FAA) guidelines and local airspace regulations. The airport also enforces noise abatement procedures to minimize disturbances to nearby residential areas.
Safety and Security Measures
Safety protocols
Safety is paramount at Ticonderoga Municipal Airport, and the facility is committed to implementing and maintaining rigorous safety protocols. Regular inspections are conducted to ensure compliance with FAA requirements, and the airport staff undergoes continual training to ensure they are well-prepared for any emergency situations that may arise.
Security personnel and measures
The airport employs dedicated security personnel to monitor the premises and maintain a safe environment. These personnel are responsible for conducting routine security checks, screening individuals entering restricted areas, and responding promptly to any security concerns. The presence of security personnel helps to ensure the safety and well-being of all airport users.
Fencing and surveillance
Ticonderoga Municipal Airport is equipped with perimeter fencing to maintain a controlled access environment. The fencing serves as a physical barrier to prevent unauthorized entry onto the airport grounds. Additionally, the airport utilizes surveillance cameras strategically placed throughout the facility to monitor activities and enhance security measures.
Airport emergency services
In the event of an emergency, Ticonderoga Municipal Airport is well-prepared to provide immediate assistance. The airport maintains a dedicated emergency response team with trained personnel ready to handle any situation. Quick access to emergency medical services and firefighting resources helps ensure the safety and well-being of airport users.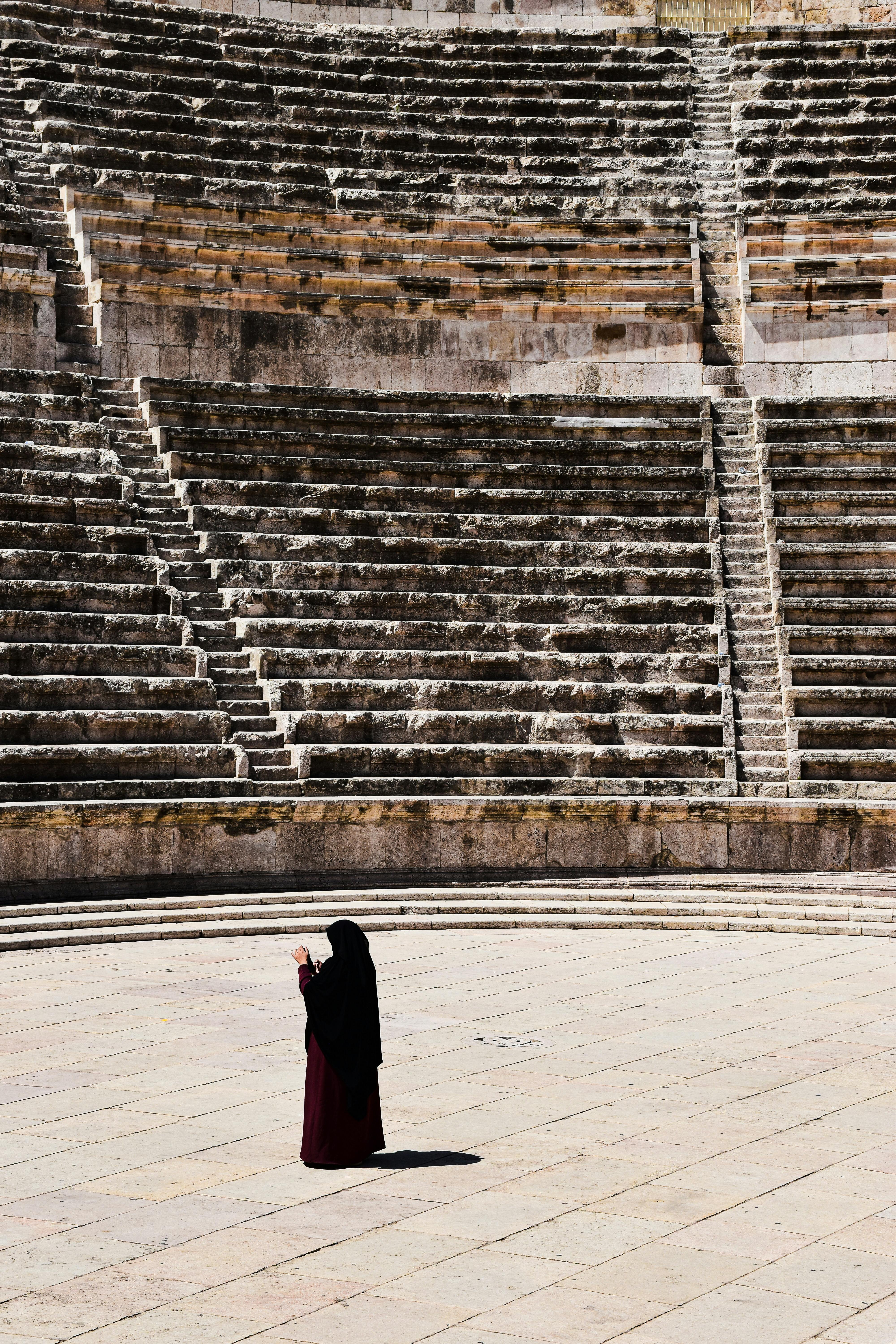 Flight Training and Education
Flight schools
Ticonderoga Municipal Airport is proud to host several reputable flight schools that offer comprehensive flight training programs. These flight schools provide aspiring aviators with the opportunity to obtain their private pilot licenses, instrument ratings, and advanced certifications. Highly experienced flight instructors are available to guide students throughout their training journey.
Training courses offered
The flight schools at Ticonderoga Municipal Airport offer a wide range of training courses tailored to meet the needs of aspiring pilots at different skill levels. From introductory discovery flights to advanced flight training for commercial pilot certifications, there are courses available to suit various individual goals and aspirations.
Certifications and endorsements
Upon successful completion of training courses, students have the opportunity to earn various certifications and endorsements. These certifications, such as private pilot licenses and instrument ratings, allow individuals to legally operate aircraft within specific categories or under certain conditions. The flight schools at the airport ensure students receive the necessary training and guidance to achieve these milestones.
Safety and instructional seminars
In addition to flight training programs, Ticonderoga Municipal Airport regularly hosts safety and instructional seminars. These seminars cover a wide range of topics, including aviation safety, regulations, and best practices. The airport's commitment to education and continuous learning ensures that pilots have access to the latest information and insights to enhance their skills and knowledge.
Economic Impact and Community Involvement
Contributions to local economy
Ticonderoga Municipal Airport plays a vital role in the local economy, generating direct and indirect economic benefits. The airport provides employment opportunities, both through direct staff employment and various aviation-related businesses that operate on the premises. The airport also supports local businesses and tourism by attracting visitors who utilize the airport's services.
Employment opportunities
Ticonderoga Municipal Airport creates employment opportunities, contributing to the local job market. These opportunities span a range of positions, including airport administration, maintenance, and customer service roles. The airport serves as a valuable employer in the community, with its staff playing a crucial role in ensuring the seamless operation of the facility.
Community events and involvement
Ticonderoga Municipal Airport actively engages with the local community, hosting events and fostering community involvement. The airport organizes open house events, inviting residents to explore the facility, interact with pilots and aviation enthusiasts, and learn more about the world of aviation. Additionally, the airport collaborates with local organizations to support charitable initiatives and community projects.
Future development plans
Ticonderoga Municipal Airport has ambitious plans for future development. The airport aims to enhance its infrastructure and expand its services to meet the growing needs of the aviation community. These plans include possible runway extensions, facility upgrades, and the introduction of new amenities to further improve the overall experience for pilots, passengers, and visitors.
Services for Corporate and Private Flights
Commercial and business flight services
Ticonderoga Municipal Airport provides commercial and business flight services, offering convenient transportation options for corporate travelers. The airport accommodates private jets and charter flights, allowing businesses to access the region efficiently. With its close proximity to major business centers and tourist destinations, the airport serves as a gateway for corporate travelers.
Private and recreational flying
The airport caters to private and recreational flying, allowing individuals to fly their own aircraft for leisure purposes. Pilots can enjoy the freedom and flexibility of flying to Ticonderoga, exploring the area's scenic beauty and historical attractions at their own pace. The airport's well-maintained facilities and various services make it an appealing destination for private aviation enthusiasts.
Services available for corporate fliers
Ticonderoga Municipal Airport offers a range of services specifically tailored to meet the needs of corporate fliers. These services include aircraft handling, concierge services, catering arrangements, and ground transportation coordination. With a focus on efficiency and personalized service, the airport ensures that corporate travelers have a seamless and enjoyable experience from arrival to departure.
Private aircraft storage options
For private aircraft owners, Ticonderoga Municipal Airport provides storage options to ensure the safety and security of their valuable assets. The airport offers hangar rentals, allowing owners to store their aircraft in a protected environment. Additionally, tie-downs and overnight parking facilities are available for short-term stays or as an alternative to hangar storage.
Environmental Considerations
Airport's environmental policy
As an environmentally responsible entity, Ticonderoga Municipal Airport is dedicated to implementing sustainable practices that minimize its impact on the environment. The airport has established an environmental policy that guides its operations and decision-making processes. This policy emphasizes environmentally-friendly approaches and the preservation of natural resources.
Noise and pollution controls
Ticonderoga Municipal Airport takes proactive measures to control noise and pollution levels. The airport adheres to noise abatement procedures, ensuring that aircraft operate in a manner that minimizes disturbances to neighboring communities. Additionally, the implementation of modern technology and best practices helps to reduce pollution from aircraft operations.
Wildlife and Habitat Protection Measures
The airport recognizes the importance of protecting wildlife and natural habitats in the surrounding area. Ticonderoga Municipal Airport actively manages and maintains its grounds to provide a safe environment for both aircraft and wildlife. The airport works closely with relevant environmental agencies to implement measures that mitigate potential impacts on local fauna and flora.
Sustainability initiatives
Ticonderoga Municipal Airport is committed to sustainability and continuously seeks ways to improve its environmental performance. The airport explores energy-efficient technologies, such as solar power and LED lighting, to reduce energy consumption. Waste management and recycling programs are also in place to minimize the airport's overall environmental footprint.
Nearby Attractions and Accommodations
Local attractions and tourism
Ticonderoga Municipal Airport is situated in close proximity to numerous attractions and destinations that attract tourists from near and far. Visitors can explore the historic Ticonderoga Peninsula, home to Fort Ticonderoga, a renowned Revolutionary War site. Additionally, the area offers opportunities for hiking, boating, fishing, and other outdoor activities, making it a popular choice for nature enthusiasts.
Hotels and accommodations near the airport
Travelers visiting Ticonderoga Municipal Airport have access to a variety of hotels and accommodations in the surrounding area. From budget-friendly motels to luxurious resorts, there are options available to suit every traveler's preferences and budget. These establishments offer convenient access to the airport and the many attractions the region has to offer.
Transportation services and car rentals
For those in need of transportation services, Ticonderoga Municipal Airport is conveniently located near car rental agencies. Travelers can easily rent a vehicle to explore the area at their own pace. Additionally, shuttle services and taxis are available to provide transportation to and from the airport.
Restaurants and catering services
Ticonderoga Municipal Airport has its own on-site cafe that offers a variety of food and beverage options for hungry travelers. From quick grab-and-go snacks to hearty meals, the cafe provides a range of options to suit different tastes and dietary preferences. Additionally, the surrounding area boasts a selection of restaurants and catering services that cater to the diverse needs of visitors.
Noteworthy Events and Incidents
Historical incidents
Ticonderoga Municipal Airport has a rich aviation history, with various noteworthy incidents that contributed to its legacy. While the airport has maintained an excellent safety record, these incidents are a testament to the challenges and accomplishments the airport and its users have faced throughout the years.
Significant events at the airport
The airport has experienced significant events that have contributed to its growth and reputation. These include milestone anniversaries, air shows, fly-ins, and other exciting events that showcase aviation and attract aviation enthusiasts from all over. The airport takes pride in hosting such events, as they promote a thriving aviation community and foster community engagement.
Press coverage and media highlights
Ticonderoga Municipal Airport has garnered press coverage and media highlights throughout its history. Local newspapers, aviation publications, and even national media outlets have featured stories and interviews highlighting the airport's achievements, events, and contributions to the community. Such coverage helps raise awareness about the airport and its importance in the region.
Awards and recognition received
Over the years, Ticonderoga Municipal Airport has received recognition and awards for its commitment to excellence in aviation. These accolades celebrate the airport's outstanding services, safety practices, and contributions to the local community. The awards serve as a testament to the hard work and dedication of the airport staff and their continuous efforts to provide a top-notch aviation experience.
I'm airlinesplanet.com, and I welcome you to AirlinesPlanet.com – your ultimate online destination for all things aviation. From airports to airplanes, I've got you covered. Discover in-depth airline reviews, explore iconic and hidden destinations, and uncover valuable travel tips. Stay updated on the latest news in the ever-evolving airline industry. Join me in admiring majestic aircraft and delving into historical journeys. Get up close and personal with industry movers and shakers and indulge in captivating travel stories. Let's champion sustainable skies together. Engage with me through interactive content and shop for travel merchandise. With AirlinesPlanet.com, the sky is just the beginning of our airborne journey!