Have you ever wondered about the bustling airports in New York State, USA? One of them is Republic Airport, a prominent aviation hub that attracts thousands of travelers each year. Situated in the vibrant town of Farmingdale, Republic Airport serves as a vital link between the city and the rest of the world. From its state-of-the-art facilities to its strategic location, Republic Airport offers a seamless and convenient travel experience for both domestic and international passengers. Let's explore this dynamic airport and discover why it is a favorite among travelers.
History of Republic Airport
Establishment and Early Years
Republic Airport, located in Farmingdale, New York, has a rich and fascinating history. It was originally established in 1927 as Fairchild Flying Field, opening the doors to the world of aviation in Long Island. The airport was later renamed to Republic Aviation Field in 1939 after the Republic Aviation Corporation. This company played a vital role in the development and production of military aircraft during World War II.
Role in World War II
During the turbulent years of World War II, Republic Airport became a hub of activity, contributing significantly to the war effort. The airport served as the primary manufacturing facility for Republic Aviation Corporation, which produced iconic aircraft such as the P-47 Thunderbolt. As demand for military planes increased, the factory's output skyrocketed, employing thousands of skilled workers. The airport's strategic location and production capacity played a vital role in the success of the Allied forces during the war.
Post-War Expansion and Development
Following the end of World War II, Republic Airport underwent a period of expansion and development. The airport continued to serve as an important manufacturing facility for Republic Aviation Corporation, focusing on the production of jet aircraft. However, the airport's potential as a civilian airport was recognized, and in 1966, it was officially opened for public use. Over the years, Republic Airport has grown and adapted to meet the needs of the aviation industry, becoming a key transportation hub in the region.
Location and Accessibility of Republic Airport
Geographical Position
Republic Airport enjoys a prime geographical position on Long Island, just 35 miles east of New York City. Its location in the town of Farmingdale provides convenient access to both city dwellers and the suburban population of Long Island. The airport spans over 530 acres of land and is easily accessible via the Long Island Expressway and the Southern State Parkway.
Transportation Options to and from the Airport
Republic Airport offers various transportation options to ensure easy access for travelers. Taxis and rideshare services are available for those arriving at or departing from the airport. Additionally, public transportation options such as buses and trains connect Republic Airport to nearby towns and cities, allowing for seamless travel connections.
Accessibility Considerations for the Disabled
Republic Airport strives to be accessible to all individuals, including those with disabilities. The airport provides facilities and amenities designed to accommodate the needs of disabled passengers. These include wheelchair-accessible restrooms, ramps, designated parking spaces, and trained personnel to assist passengers with special requirements.
Facilities and Services at Republic Airport
Passenger Amenities
Republic Airport boasts a range of passenger amenities to ensure a comfortable and enjoyable experience for travelers. The terminal building offers spacious waiting areas, clean restrooms, and complimentary Wi-Fi. Travelers can also avail themselves of baggage handling services and ample parking facilities.
Runway and Hangar Information
The airport features two runways: Runway 14/32, measuring 5,516 feet in length, and Runway 01/19, measuring 6,827 feet in length. These well-maintained runways can accommodate a wide range of aircraft, from small private planes to large commercial jets. Republic Airport also offers extensive hangar facilities for aircraft storage and maintenance.
Available Retail and Dining Options
To cater to the needs of passengers, Republic Airport provides a variety of retail and dining options. Travelers can indulge in a range of cuisines at the airport's restaurants and cafes, satisfying their taste buds before or after a flight. For those looking to shop, the airport includes convenience stores and specialty boutiques offering a selection of souvenirs and travel essentials.
Operations at Republic Airport
Operating Hours
Republic Airport is open for operations 24 hours a day, seven days a week. This allows for flexible scheduling and the ability to accommodate flights at any time, ensuring convenience for both commercial and private aviation.
Flight Routes and Airlines
The airport serves as a hub for general aviation, private jets, and smaller commuter aircraft. It is home to a number of aviation companies, charter services, and flight schools. Major airlines also operate regular flights to and from Republic Airport, connecting it with domestic and international destinations.
General and Business Aviation Services
Republic Airport offers a comprehensive range of general and business aviation services. These include aircraft fueling, maintenance and repair facilities, aircraft rental, flight planning, and ground handling services. The airport is well-equipped to cater to the needs of both private pilots and corporate aviation clients.
Security Measures at Republic Airport
Security Procedures and Policies
Republic Airport prioritizes the safety and security of its passengers and staff. The airport adheres to strict security procedures and policies mandated by government authorities. These measures include thorough passenger and baggage screening processes, surveillance systems, and the presence of trained security personnel throughout the airport.
Emergency Services
In the event of an emergency, Republic Airport is well-prepared to handle various situations. The airport has a dedicated emergency response team that undergoes regular training and drills. Additionally, the airport maintains close coordination with local emergency services, ensuring a swift and effective response to any incident.
Safety Record and Incidents
Republic Airport has an exemplary safety record, with stringent protocols in place to prevent accidents and incidents. The airport consistently follows and updates safety guidelines and conducts regular inspections and maintenance on its facilities and equipment. This commitment to safety has resulted in a track record of incident-free operations.
Republic Airport's Impact on Surrounding Region
Economic Benefits for New York State
Republic Airport has played a significant role in driving economic growth in New York State. The airport serves as a catalyst for job creation, attracting businesses and industries to the region. It contributes to the state's economy through various means, including revenue generation, tourism, and increased investment opportunities.
Employment Opportunities Generated by the Airport
Republic Airport serves as a major employer in the region, generating a substantial number of jobs across different sectors. From aviation-related roles such as pilots, mechanics, and air traffic controllers to airport management and administrative positions, the airport provides employment opportunities for a wide range of individuals and skill sets.
Environmental Considerations and Noise Pollution
As a responsible member of the community, Republic Airport is committed to minimizing its environmental impact. The airport employs sustainable practices, including the use of energy-efficient lighting and implementing recycling programs. It also works closely with local authorities to mitigate noise pollution, utilizing technologies and flight procedures that minimize disturbance to the surrounding areas.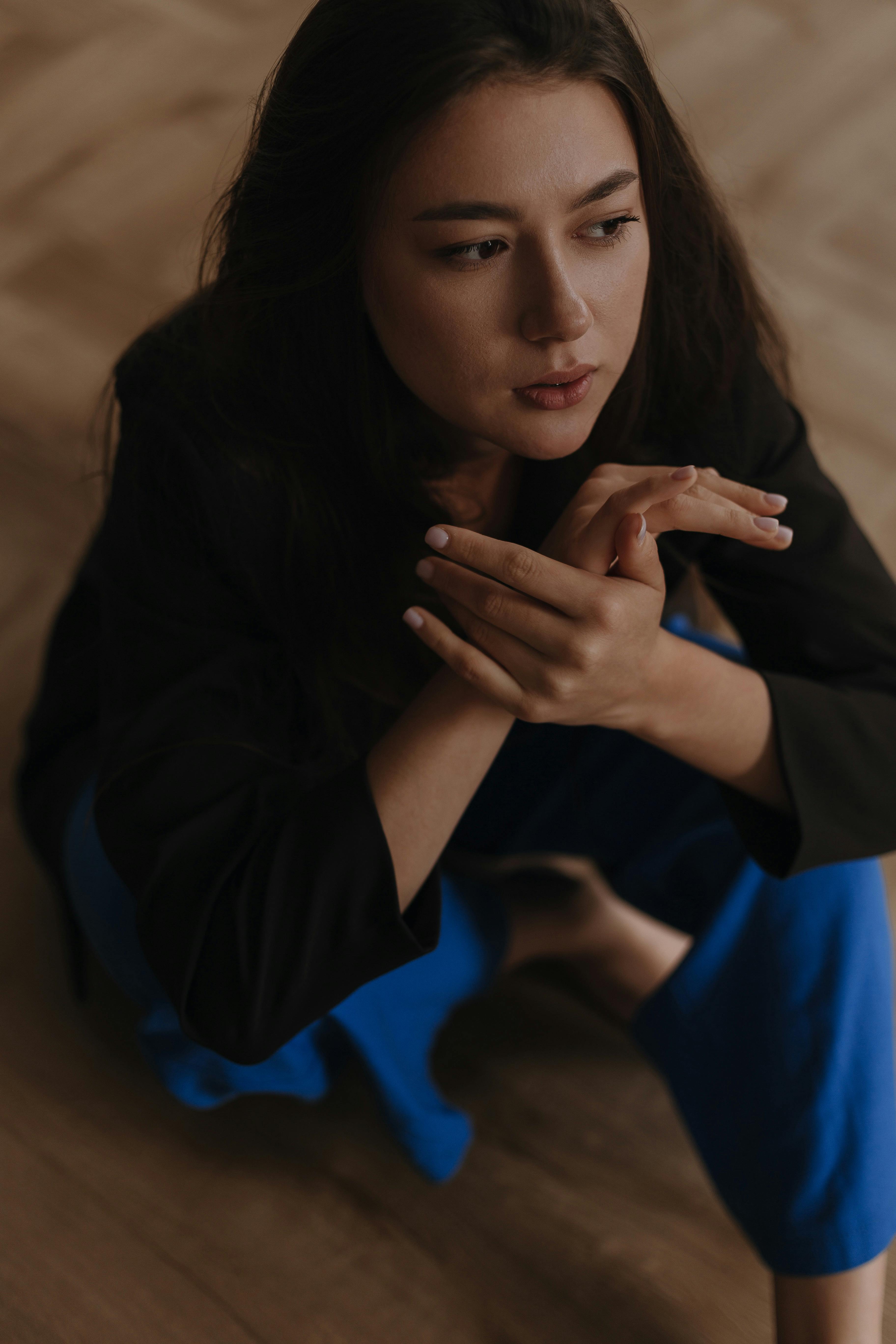 Aviation Education and Training at Republic Airport
List of Aviation Schools
Republic Airport is home to several aviation schools that provide comprehensive education and training programs for aspiring pilots and aviation professionals. These schools offer a range of courses, including flight training, air traffic control, aircraft maintenance, and aviation management.
Training Programs
The training programs offered at Republic Airport are designed to meet the highest industry standards and prepare students for successful careers in aviation. They combine classroom instruction, simulator training, and hands-on flying experience to ensure a well-rounded education. Students have access to state-of-the-art facilities and experienced instructors who are passionate about sharing their knowledge and expertise.
Republic Airport in the Community
Community Outreach Programs
Republic Airport actively engages with the local community through various outreach programs. These initiatives aim to promote aviation education, career opportunities, and general awareness about the airport's operations. The airport organizes events such as open houses, career fairs, and educational seminars, fostering positive relationships with residents and showcasing the benefits of aviation.
Partnerships with Local Businesses and Organizations
Republic Airport recognizes the importance of collaboration with local businesses and organizations. The airport works closely with these partners to support economic development, tourism, and community initiatives. By forging strong relationships and sharing resources, Republic Airport contributes to the overall growth and prosperity of the region.
Future Plans for Republic Airport
Upcoming Infrastructure Projects
Republic Airport has ambitious plans for future development and expansion. Infrastructure projects are underway to enhance the airport's capacity, efficiency, and passenger experience. These projects include the construction of new terminals, taxiways, and parking facilities, as well as the upgrading of existing facilities to meet the evolving needs of the aviation industry.
Proposed Airline Partnerships
Republic Airport aims to establish partnerships with additional airlines to broaden its flight offerings. By collaborating with major carriers, the airport intends to provide increased connectivity options for both domestic and international travelers. These partnerships will not only enhance convenience for passengers but also contribute to the economic growth of the region.
Environmental Sustainability Plans
Republic Airport is actively exploring ways to further improve its environmental sustainability practices. The airport is committed to reducing its carbon footprint, increasing energy efficiency, and implementing eco-friendly initiatives. These plans include investments in renewable energy, waste reduction initiatives, and the adoption of alternative fuels to minimize the airport's impact on the environment.
Criticism and Controversies of Republic Airport
Past Controversies or Disputes
Like any significant establishment, Republic Airport has faced occasional controversies or disputes in its history. These may range from noise complaints from nearby residents to disagreements over expansion plans. However, the airport takes these concerns seriously and works diligently to address them, engaging in open dialogue with stakeholders to find mutually beneficial solutions.
Public Perception and Local Resident Concerns
Republic Airport is not immune to public perception and concerns shared by local residents. Some individuals may express worries about noise pollution, especially given the airport's proximity to residential areas. However, the airport recognizes the importance of being a good neighbor and actively takes measures to mitigate noise impact while balancing the needs of aviation and the community.
Republic Airport, with its storied past, convenient location, and commitment to excellence, continues to play a vital role in the aviation landscape of New York State. With ongoing development plans, a focus on sustainability, and a dedication to community engagement, Republic Airport is poised for a future of growth and positive impact.
I'm airlinesplanet.com, and I welcome you to AirlinesPlanet.com – your ultimate online destination for all things aviation. From airports to airplanes, I've got you covered. Discover in-depth airline reviews, explore iconic and hidden destinations, and uncover valuable travel tips. Stay updated on the latest news in the ever-evolving airline industry. Join me in admiring majestic aircraft and delving into historical journeys. Get up close and personal with industry movers and shakers and indulge in captivating travel stories. Let's champion sustainable skies together. Engage with me through interactive content and shop for travel merchandise. With AirlinesPlanet.com, the sky is just the beginning of our airborne journey!