Imagine landing in a bustling airport, feeling eager to explore all that New York State has to offer. As you glide down the runway and step off the plane, you find yourself at Griffiss International Airport. Located in Upstate New York, this vibrant transportation hub is a gateway to a world of adventure. With its state-of-the-art facilities and a wide range of amenities, Griffiss International Airport is more than just a place to catch a flight – it's an invitation to experience the wonders of the Empire State.
History of Griffiss International Airport
Origins and Military Background
Griffiss International Airport, located in Rome, New York, has a rich history dating back to its origins as a military airfield. Established in 1941, it was originally called Rome Army Air Field and served as a training facility during World War II. The strategic location of the airfield contributed to its significant role in military operations, serving as a base for various fighter groups and bomber squadrons.
During the Cold War era, Griffiss Air Force Base, as it came to be known, played a crucial role in the defense of the United States. The installation served as a base for interceptor aircraft, providing protection against potential aerial threats. The airbase was also home to the 416th Bombardment Wing, equipped with B-52 Stratofortress bombers, ready to respond to any potential attack.
Transition to Civilian Use
In 1995, Griffiss Air Force Base ceased its military operations and was transferred to civilian control. This transition marked the beginning of Griffiss International Airport, opening doors to commercial aviation and enhancing economic opportunities for the region. The airport's military infrastructure provided a solid foundation for its civilian development, allowing for efficient operations and significant growth.
Significant Events
Over the years, Griffiss International Airport has witnessed several significant events. One notable event was the hosting of an airshow in 1997, which attracted aviation enthusiasts from all over the country. The airshow showcased various aircraft displays, aerial performances, and provided an opportunity for the public to engage with aviation professionals.
Another noteworthy event was the airport's designation as a Foreign Trade Zone in 2009. This designation enhanced the airport's attractiveness to businesses by providing them with operational benefits, such as reduced or eliminated customs duties and taxes. Griffiss International Airport became a hub for international trade, contributing to the economic growth of the surrounding community.
Location and Accessibility
Geographical Positioning
Griffiss International Airport benefits from its strategic location in upstate New York. Situated in Rome, it is easily accessible from major cities such as Syracuse, Albany, and Utica. Its proximity to the New York State Thruway (Interstate 90) and the North-South Arterial (State Route 49) makes it a convenient transportation hub for both passengers and cargo.
Driving Directions
For those traveling by car, driving to Griffiss International Airport is a straightforward journey. If you are coming from the west, take Exit 35 off the New York State Thruway and follow signs for Griffiss Business and Technology Park. From the east, take Exit 32 and follow signs for the airport. Ample signage along the route ensures a hassle-free drive to the airport.
Public Transportation Access
Griffiss International Airport is well-connected to public transportation networks, facilitating easy access for those who prefer to travel without a car. Several bus routes operated by the Rome Transit System serve the airport, connecting it to various locations within Rome and the surrounding areas. Passengers can rely on these bus services to reach the airport conveniently and affordably.
Parking Facilities
Griffiss International Airport boasts ample parking facilities to accommodate the needs of passengers and visitors. Whether you are traveling for a short trip or planning an extended vacation, the airport offers both short-term and long-term parking options. With well-marked parking lots and clear signage, finding a parking spot is a breeze. Additionally, the airport provides accessible parking spaces for individuals with disabilities, ensuring inclusivity for all travelers.
Physical Infrastructure
Runways
Griffiss International Airport features three runways, which have been instrumental in supporting both military and civilian operations. These runways are well-maintained and equipped with modern lighting and navigational aids, ensuring safe and efficient takeoffs and landings. The lengths of the runways accommodate various aircraft sizes, from small private planes to large commercial jets, making Griffiss International Airport an attractive choice for airlines and private aviators.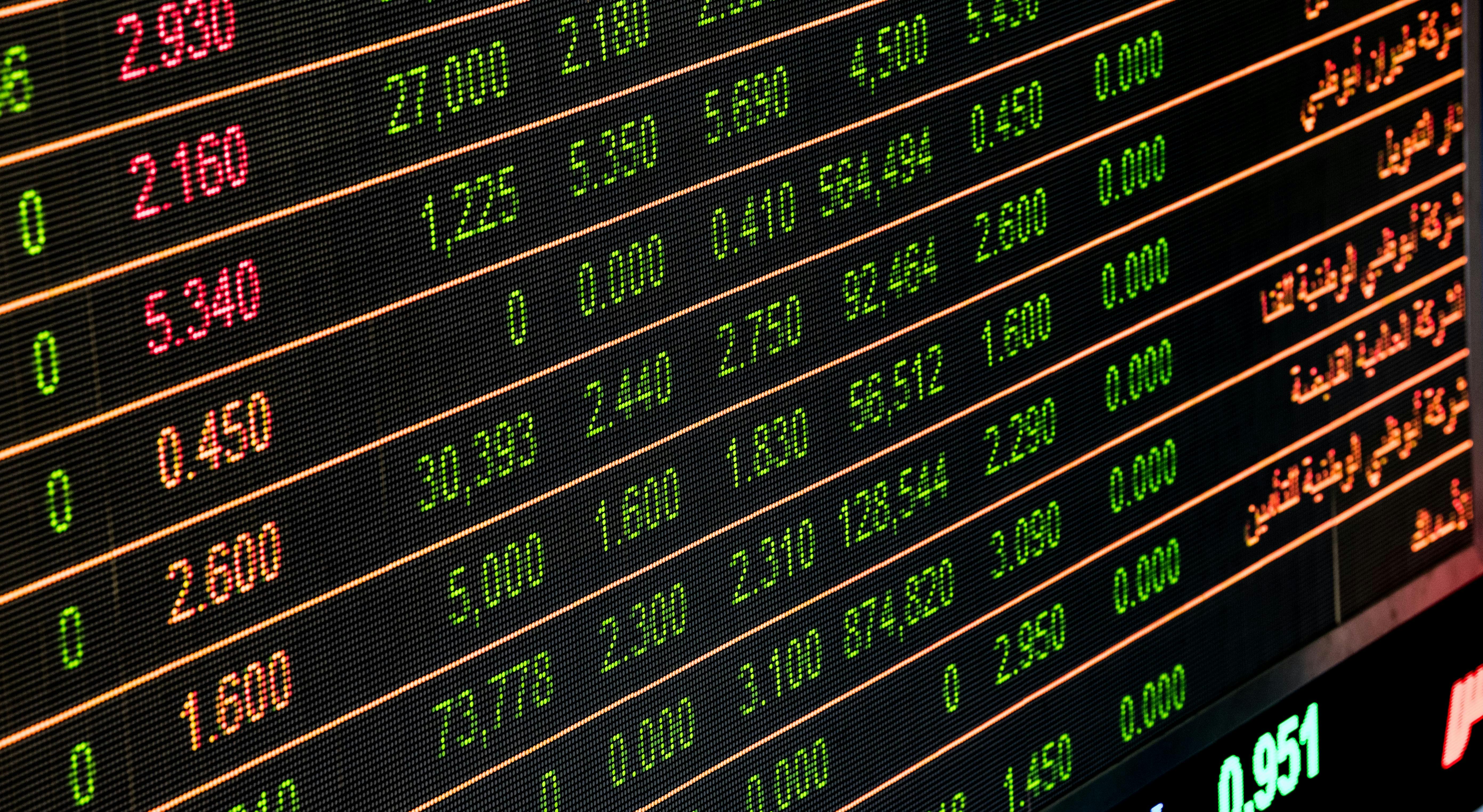 Terminal Facilities
The terminal at Griffiss International Airport provides a comfortable and convenient experience for travelers. The modern and spacious terminal building offers a range of amenities, including ticket counters, baggage claim areas, and security checkpoints. Multiple boarding gates ensure efficient boarding processes, reducing wait times for passengers.
Hangars and Maintenance Facilities
Griffiss International Airport boasts state-of-the-art hangars and maintenance facilities, supporting the needs of aircraft owners and operators. These facilities provide essential services such as aircraft repairs, inspections, and routine maintenance. Skilled technicians and mechanics ensure the highest standards of safety and reliability for all aircraft that utilize the airport's facilities.
Emergency Services and Safety
Safety is a top priority at Griffiss International Airport. The airport is equipped with dedicated emergency services, including fire and rescue departments, to respond promptly to any unforeseen incidents. Trained personnel and modern firefighting equipment ensure the safety of passengers, crew members, and airport infrastructure.
Airlines and Destinations
Domestic Flights
Griffiss International Airport offers a range of domestic flights, connecting passengers to various destinations within the United States. Major airlines, such as Delta Air Lines and American Airlines, operate regular flights to and from Griffiss International Airport, providing travelers with convenient options for both business and leisure travel.
International Flights
While Griffiss International Airport primarily focuses on domestic flights, it also serves as a gateway for international travel. The airport has established partnerships with airlines that offer international flights to popular destinations. These flights provide travelers with connections to global hubs, allowing for seamless travel to international destinations around the world.
Cargo
In addition to passenger flights, Griffiss International Airport plays a vital role in the transportation of cargo. The airport's cargo facilities handle a diverse range of goods, including perishable items, e-commerce packages, and industrial materials. With its efficient infrastructure and strategic location, Griffiss International Airport serves as a crucial hub for cargo transportation, supporting local businesses and contributing to regional economic growth.
Most Popular Destinations
Griffiss International Airport is well-connected to several popular destinations across the United States. Some of the most frequently traveled routes from the airport include flights to New York City, Orlando, Chicago, and Atlanta. These destinations offer a wide range of attractions and opportunities for both business and leisure travelers, making Griffiss International Airport a convenient starting point for exciting adventures.
Services and Amenities
Food and Beverage Options
Traveling can work up an appetite, and Griffiss International Airport understands the importance of satisfying hungry passengers. The airport features a variety of food and beverage options, ranging from quick-service cafes to sit-down restaurants. Whether you're craving a quick snack or a full meal, you can find a suitable dining option at the airport to suit your taste buds.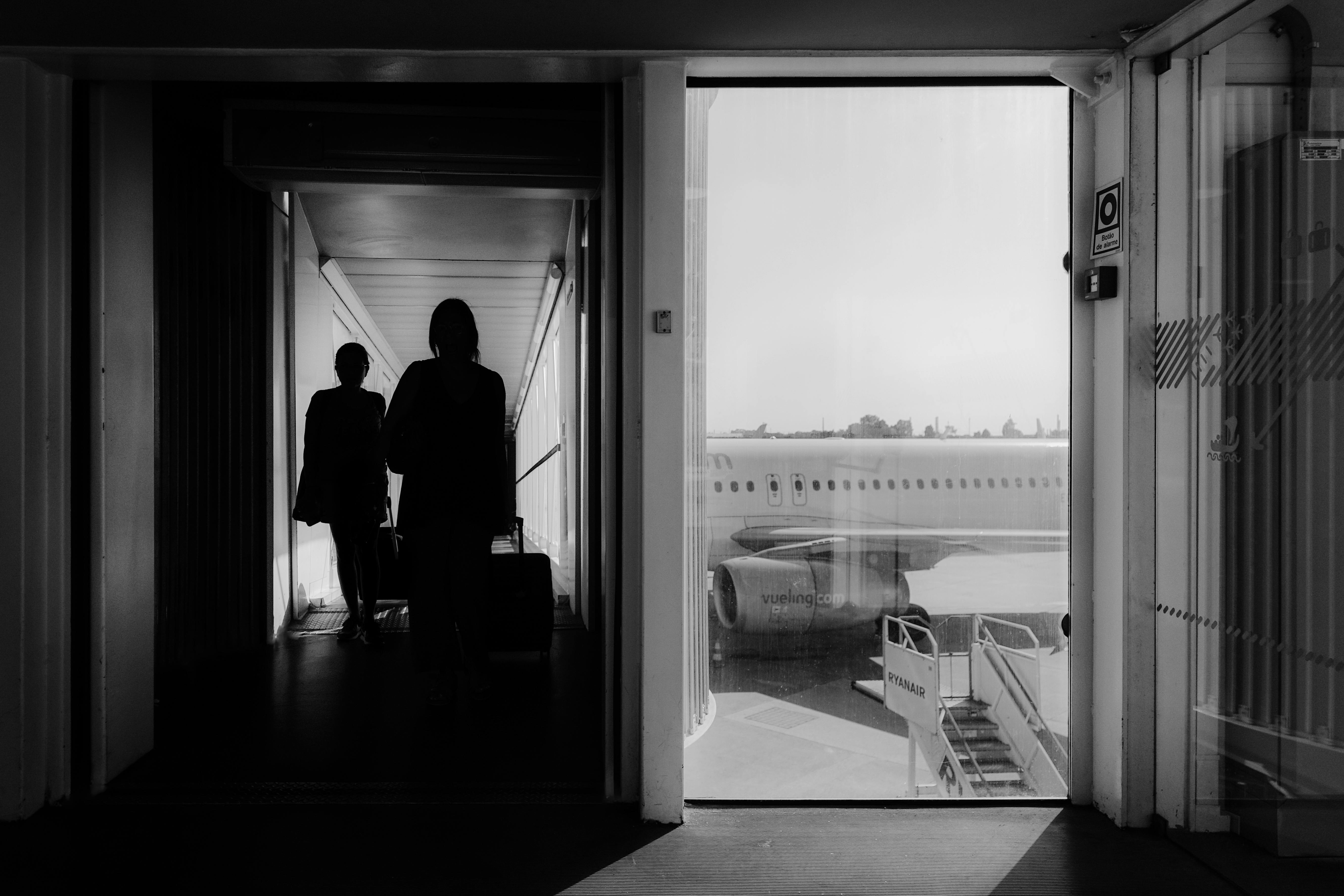 Retail Outlets
While waiting for your flight, take the opportunity to explore the retail outlets at Griffiss International Airport. The airport boasts a selection of shops, offering a wide range of products including clothing, electronics, books, and souvenirs. Whether you're looking to pick up a last-minute gift or indulge in some retail therapy, the airport has a store for everyone.
Lounge Facilities
For those seeking a more luxurious travel experience, Griffiss International Airport offers lounge facilities. These exclusive spaces provide a peaceful environment away from the hustle and bustle of the terminal. Comfortable seating, complimentary refreshments, and access to business amenities create an oasis for relaxation and productivity.
Accessibility Services
Griffiss International Airport is committed to providing accessibility services for individuals with disabilities. The airport offers facilities such as accessible parking spaces, ramps, elevators, and restrooms, ensuring a seamless travel experience for all passengers. Trained staff members are available to assist individuals who may require additional support or have specific accessibility needs.
Operations and Management
Operational Overview
Griffiss International Airport operates efficiently to ensure the seamless flow of air traffic. The airport's operations center manages airfield maintenance, air traffic control, and ground services. By maintaining strict adherence to safety protocols and efficient scheduling, the airport minimizes delays and ensures a smooth experience for passengers and airlines alike.
Management Structure
Griffiss International Airport operates under the guidance of a dedicated management team. This team is responsible for the overall planning, development, and day-to-day operations of the airport. Their expertise and commitment to excellence ensure that the airport remains a reliable and efficient transportation hub.
Employee and Workforce Information
Griffiss International Airport employs a diverse and skilled workforce to support its operations. From air traffic controllers and maintenance technicians to customer service representatives, every employee plays a vital role in ensuring a safe and enjoyable travel experience for passengers. The airport provides its employees with ongoing training and development opportunities, fostering a culture of continuous improvement and professionalism.
Economic Impact
Direct Economic Impact
Griffiss International Airport has a significant direct economic impact on the local and regional economies. The airport creates jobs through its operations, ranging from aviation-related positions to ancillary services such as retail and dining. Additionally, the airport contributes to tax revenues, supporting local infrastructure development and public services.
Indirect Economic Impact
In addition to its direct impact, Griffiss International Airport generates significant indirect economic benefits for the surrounding community. The airport's operations stimulate business activities, attracting hotels, restaurants, and other service providers to the area. This influx of visitors and businesses leads to job creation and increased economic activity in sectors such as tourism, hospitality, and transportation.
Employment Generated
Griffiss International Airport serves as a major employer in the region, providing jobs for a diverse range of individuals. The airport's workforce includes pilots, flight attendants, ground crew members, administrative staff, and various other positions. These employment opportunities contribute to the economic vitality of the community, supporting households and promoting a thriving local economy.
Future Development Plans
Griffiss International Airport has ambitious plans for future development. These plans include expanding infrastructure to accommodate increased air traffic, enhancing passenger facilities, and attracting new airlines and destinations. By investing in its development, the airport aims to position itself as a premier transportation hub, driving economic growth and creating opportunities for the community.
Environmental Measures
Eco-friendly Practices
Griffiss International Airport is committed to implementing eco-friendly practices that minimize its environmental impact. The airport focuses on initiatives such as energy conservation, waste reduction, and water management. By implementing sustainable practices, the airport aims to protect natural resources and reduce its carbon footprint.
Waste Management
Proper waste management is a priority at Griffiss International Airport. The airport implements recycling programs to minimize waste generation and ensures the proper disposal of hazardous materials. Additionally, efforts are made to educate airport users and encourage environmentally responsible behavior, such as reducing single-use plastics and promoting recycling.
Noise Pollution Measures
Griffiss International Airport recognizes the importance of minimizing noise pollution for the surrounding community. The airport implements noise abatement procedures and collaborates with airlines to utilize quieter aircraft technology when possible. These measures respect the well-being of local residents and contribute to a harmonious relationship between the airport and its neighbors.
Green Energy Initiatives
Griffiss International Airport strives to reduce its reliance on traditional sources of energy and embrace green energy initiatives. The airport explores opportunities to integrate solar power and other renewable energy sources into its operations. By transitioning to clean energy, the airport demonstrates its commitment to sustainability and environmental stewardship.
Community Engagement and Contributions
Community Events
Griffiss International Airport actively engages with the local community by hosting various events throughout the year. These events range from airshows and aviation-themed exhibitions to educational programs for students. By opening its doors to the community, the airport fosters a sense of inclusivity and appreciation for aviation among residents of all ages.
Educational Programs
Griffiss International Airport plays a vital role in promoting education in the community. The airport organizes educational programs and workshops that provide students with an opportunity to learn about aviation and aerospace industries. By expanding knowledge and awareness, the airport inspires the next generation of aviation professionals and fosters interest in STEM-related fields.
Charitable Initiatives
Griffiss International Airport actively contributes to charitable causes within the community. The airport supports local organizations and initiatives that address social issues, promote health and well-being, and provide assistance to those in need. Through these charitable initiatives, the airport demonstrates its commitment to giving back and making a positive impact on the community it serves.
Public Opinion and Perception
The public opinion of Griffiss International Airport is overwhelmingly positive, with the community recognizing the airport as an economic driver and a symbol of pride. The airport's commitment to operational excellence, safety, and community engagement has earned the trust and support of its stakeholders. The airport continues to foster open lines of communication, actively seeking feedback from the public to improve its services and address any concerns promptly.
Security and Safety Measures
Security Infrastructure
Griffiss International Airport prioritizes the safety and security of its passengers and employees. The airport maintains robust security infrastructure, including surveillance systems, access control measures, and dedicated security personnel. These measures ensure a secure environment and provide peace of mind for all those within the airport's premises.
Emergencies and Disaster Plans
Griffiss International Airport is prepared to respond to emergencies and disasters effectively. The airport has well-defined emergency response plans in place, which outline procedures for various scenarios. Regular drills and training sessions are conducted to ensure that airport personnel are equipped with the skills and knowledge required to handle emergencies efficiently and safeguard lives.
Passenger Safety Protocols
Passenger safety is a top priority at Griffiss International Airport. The airport adheres to strict safety protocols and regulations set by the Federal Aviation Administration (FAA). These protocols cover areas such as baggage screening, passenger identification, and aircraft inspections. By complying with these regulations, the airport ensures a safe and secure travel experience for all passengers.
FAA Compliance and Regulations
Griffiss International Airport maintains a close working relationship with the FAA to ensure compliance with federal regulations. The airport undergoes regular inspections and audits to verify adherence to safety standards and procedures. By maintaining a high level of compliance, Griffiss International Airport upholds its commitment to safety, earning the confidence and trust of the aviation industry and passengers alike.
In conclusion, Griffiss International Airport has evolved from its military origins to become a vital transportation hub and economic engine. With its modern infrastructure, convenient accessibility, and commitment to safety, the airport continues to serve the community and stimulate economic growth. From its diverse airline offerings to its dedication to environmental sustainability and community engagement, Griffiss International Airport has become a notable asset for both travelers and the surrounding region.
I'm airlinesplanet.com, and I welcome you to AirlinesPlanet.com – your ultimate online destination for all things aviation. From airports to airplanes, I've got you covered. Discover in-depth airline reviews, explore iconic and hidden destinations, and uncover valuable travel tips. Stay updated on the latest news in the ever-evolving airline industry. Join me in admiring majestic aircraft and delving into historical journeys. Get up close and personal with industry movers and shakers and indulge in captivating travel stories. Let's champion sustainable skies together. Engage with me through interactive content and shop for travel merchandise. With AirlinesPlanet.com, the sky is just the beginning of our airborne journey!