Imagine stepping into a world of convenience and efficiency, where your travel experience begins on a friendly note. Nestled in the heart of New York state, USA, the Elmira Corning Regional Airport stands tall as a testament to seamless travel. Connecting you to countless destinations, this bustling airport serves as a gateway to incredible adventures and unforgettable memories. Whether you're a seasoned traveler or embarking on your first journey, the Elmira Corning Regional Airport is here to make your travel dreams take flight.
Overview of Elmira Corning Regional Airport
Elmira Corning Regional Airport is a regional airport located in Chemung County, New York. It serves the Elmira-Corning metropolitan area and is a vital transportation hub for the Southern Tier region of the state. The airport is conveniently situated just eight miles northwest of downtown Elmira and 13 miles southeast of Corning. With its strategic location, Elmira Corning Regional Airport provides easy access for travelers from both urban and rural areas.
Location
Elmira Corning Regional Airport is nestled in the picturesque Finger Lakes region of upstate New York. Surrounded by rolling hills, lush vineyards, and numerous outdoor recreational opportunities, the airport offers travelers a tranquil and scenic setting for their journeys. The airport's location creates a perfect gateway to explore the Finger Lakes' renowned wineries, stunning waterfalls, and charming small towns.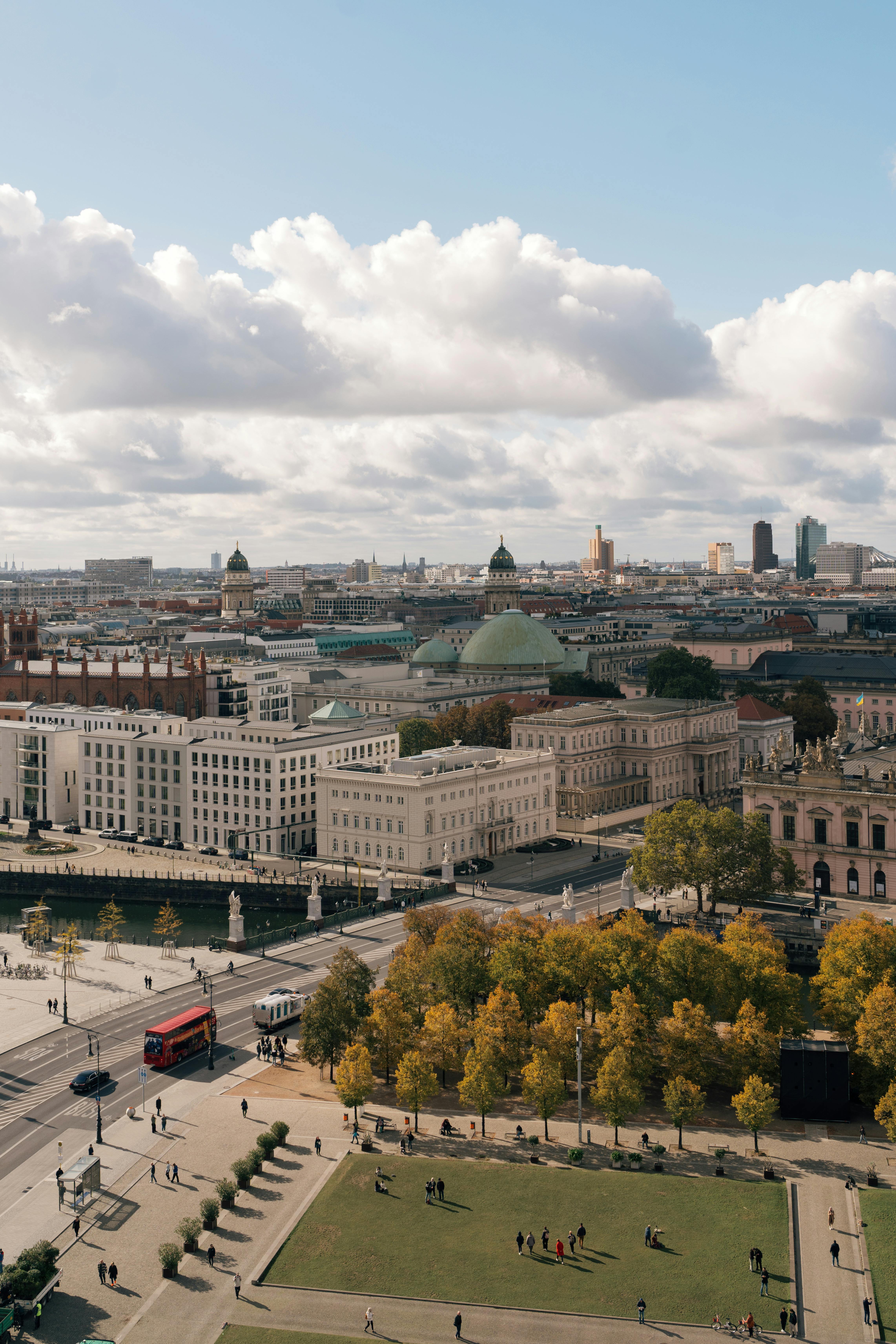 Airport Size
Spread over an area of approximately 1,000 acres, Elmira Corning Regional Airport comprises a comprehensive infrastructure to cater to the needs of both passengers and cargo operations. The airport features two runways—Runway 6/24, which measures 8,000 feet in length, and Runway 10/28, which measures 5,010 feet in length. This enables the airport to accommodate a wide range of aircraft, from small private planes to larger commercial jets.
Ownership and Management
Elmira Corning Regional Airport is owned by Chemung County and is operated by the Chemung County Department of Aviation. The airport's management is responsible for ensuring the safe and efficient functioning of the facility, as well as overseeing all aspects of operations, including infrastructure maintenance, flight services, and customer experience.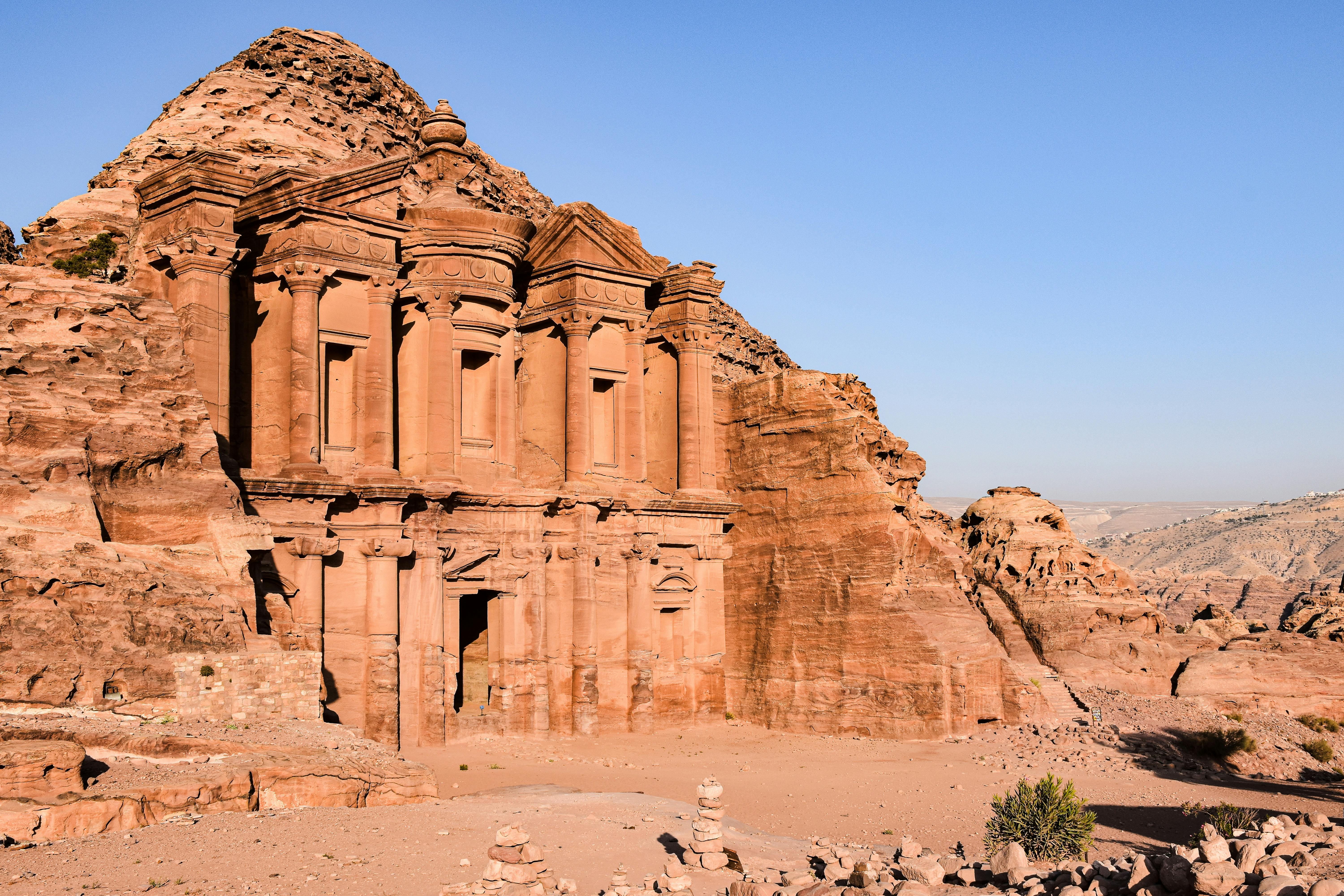 Historical Background
Elmira Corning Regional Airport has a rich history dating back to its establishment in 1957. The airport was originally built to replace the outdated Elmira Municipal Airport, which could no longer meet the growing demands of the region. Over the years, the airport has undergone several expansions and improvements to enhance its capabilities and accommodate the increasing number of passengers and cargo operations.
Operations at Elmira Corning Regional Airport
Passenger Services
Elmira Corning Regional Airport offers a comprehensive range of services to ensure a seamless and comfortable travel experience for passengers. The airport features modern and well-equipped terminals with amenities such as baggage handling facilities, security checkpoints, and a variety of retail and dining options. Passengers can also take advantage of complimentary Wi-Fi, charging stations, and comfortable seating areas while waiting for their flights.
Cargo Services
In addition to passenger services, Elmira Corning Regional Airport plays a critical role in facilitating cargo operations. The airport is equipped with state-of-the-art facilities to handle various types of goods, including perishables, general cargo, and oversized shipments. Dedicated cargo airlines and logistics companies operate at the airport, providing efficient and reliable transportation services for businesses and industries in the region.
Number of Flights
Elmira Corning Regional Airport operates a significant number of flights to meet the travel needs of the community. While the number of daily flights may vary, the airport maintains a regular schedule of domestic and international flights throughout the year. The airport's flight operations include both commercial airlines and private charters, offering a diverse range of destinations and travel options for passengers.
Airlines Operating out of the Airport
Elmira Corning Regional Airport serves as a base for several major airlines, connecting the region to various domestic and international destinations. Popular airlines operating out of the airport include American Airlines, Delta Air Lines, and United Airlines. These airlines provide convenient connections to major hubs, allowing passengers to easily reach destinations across the United States and beyond.
Destinations Served
Elmira Corning Regional Airport facilitates travel to numerous destinations, enabling passengers to explore a wide range of domestic and international locations. Domestically, passengers can access major cities such as New York City, Chicago, Atlanta, and Orlando. Internationally, the airport offers connections to popular destinations in Canada, Mexico, and the Caribbean. The diverse array of destinations served by the airport ensures that travelers have a plethora of options for leisure or business travel.
Facilities at Elmira Corning Regional Airport
Runways
Elmira Corning Regional Airport boasts two well-maintained runways that cater to the needs of different aircraft. The runways are equipped with advanced lighting and navigational aids, ensuring safe and efficient operations even in challenging weather conditions. The airport's runways undergo regular maintenance and inspections to meet stringent safety standards set by aviation authorities.
Terminals
The terminals at Elmira Corning Regional Airport provide modern and comfortable spaces for passengers to depart and arrive. The airport features spacious and well-designed terminals with a range of services and amenities, including ticket counters, baggage claim areas, and boarding gates. Passengers can enjoy a stress-free experience with efficient check-in processes, helpful staff, and well-organized facilities.
Parking Facilities
Elmira Corning Regional Airport offers ample parking options for travelers, ensuring convenience and ease of access. The airport provides both short-term and long-term parking lots, with designated areas for disabled parking. The parking facilities are secure and well-monitored, providing peace of mind for passengers leaving their vehicles while traveling.
Retail and Dining Outlets
Travelers at Elmira Corning Regional Airport can indulge in a variety of shopping and dining experiences. The airport hosts a range of retail outlets, including gift shops, bookstores, and convenience stores, offering a selection of souvenirs, reading materials, and travel essentials. Additionally, passengers can enjoy a diverse culinary offering, from fast-food outlets to sit-down restaurants, where they can savor delicious meals and snacks before or after their flights.
Airport Lounges
Elmira Corning Regional Airport features comfortable and well-appointed lounges for passengers seeking a more exclusive and relaxing travel experience. These lounges provide a tranquil environment with amenities such as comfortable seating, complimentary refreshments, and business facilities. Access to the airport lounges is available to eligible passengers, including frequent flyers, premium ticket holders, and members of select loyalty programs.
Transportation to and from Elmira Corning Regional Airport
Road Connectivity
Elmira Corning Regional Airport enjoys excellent road connectivity, making it easily accessible from various parts of the region. The airport is directly accessible via Interstate 86, providing a convenient link to nearby cities and towns. Local roads and highways connect the airport to surrounding communities, ensuring a smooth and hassle-free journey for travelers.
Public Transport Options
For travelers who prefer public transportation, Elmira Corning Regional Airport offers reliable and convenient options. Local bus services connect the airport to neighboring towns and cities, providing an affordable and eco-friendly mode of transport. Passengers can access bus terminals located at the airport, allowing them to seamlessly continue their journey to their final destinations.
Car Rental Services
Elmira Corning Regional Airport provides convenient on-site car rental services for travelers who prefer the flexibility and convenience of driving themselves. Multiple reputable car rental companies have offices located at the airport, offering a wide selection of vehicles to suit various travel preferences and requirements. Passengers can easily rent a car upon arrival and explore the region at their own pace.
Taxi Services
Travelers looking for a hassle-free and comfortable transportation option can rely on taxi services available at Elmira Corning Regional Airport. Taxis can be easily hailed from designated taxi stands outside the terminals, providing convenient door-to-door service to any desired location. Taxi services offer a convenient and efficient mode of transport, particularly for travelers with heavy luggage or those who prefer a personalized journey.
Shuttle Services
Elmira Corning Regional Airport also provides shuttle services, catering to the specific needs of travelers and local businesses. These shuttle services offer shared transportation options, ensuring cost-effectiveness and convenience for both individuals and groups. Shuttles operate on fixed schedules and routes, providing reliable and efficient transportation to and from the airport.
Security Measures at Elmira Corning Regional Airport
Pre-flight Security Checks
Elmira Corning Regional Airport prioritizes the safety and security of all passengers and staff. Stringent pre-flight security measures are in place to ensure that only authorized individuals and items are allowed onboard the aircraft. These measures include baggage screening, body scanners, and metal detectors, as well as thorough passenger identity verification processes. Trained security personnel are present at all times to enforce these measures and provide prompt assistance when needed.
Post-flight Security Measures
After disembarking from their flights, passengers at Elmira Corning Regional Airport can expect a continued focus on security. The airport employs measures such as baggage inspections, random screenings, and surveillance systems to maintain a safe environment within the terminals. These post-flight security measures are designed to detect and prevent any potential threats or unauthorized activities.
Safety Measures for Cargo
Elmira Corning Regional Airport places equal emphasis on the security and safety of cargo operations. Advanced screening technologies and strict protocols are in place to ensure the integrity of cargo shipments. These measures mitigate the risk of unauthorized access, tampering, or transportation of hazardous materials, ultimately ensuring the well-being of both airport personnel and the communities it serves.
Security Agencies Operating at the Airport
To uphold the highest security standards, Elmira Corning Regional Airport collaborates with multiple security agencies. These agencies, such as the Transportation Security Administration (TSA) and local law enforcement, work in tandem to enforce regulations, execute security protocols, and provide a visible presence throughout the airport. Their coordinated efforts contribute to the overall safety and well-being of the airport and its users.
Technological Advancements at Elmira Corning Regional Airport
Use of Technology for Operations
Elmira Corning Regional Airport embraces technological advancements to enhance its operational efficiency. Advanced systems are deployed to manage various processes, including flight scheduling, baggage handling, and airport resource allocation. These technologies streamline operations, reduce delays, and improve overall customer experience, ensuring that travelers can enjoy a seamless and efficient journey.
Technological Aids for Passengers
To enhance passenger convenience and comfort, Elmira Corning Regional Airport utilizes innovative technologies to provide real-time information and assistance. Travelers can access interactive information kiosks placed strategically throughout the terminals, enabling them to obtain flight updates, directions, and other relevant information. Additionally, mobile applications and online platforms offer the convenience of remote check-in, digital boarding passes, and personalized travel notifications.
Innovation in Security Measures
Keeping pace with evolving security threats, Elmira Corning Regional Airport invests in cutting-edge security technologies. These innovative measures include biometric identification systems, advanced surveillance cameras, and artificial intelligence algorithms for threat detection. By leveraging these technologies, the airport ensures efficient security screening processes while minimizing inconvenience for passengers.
Future Tech Plans at the Airport
Elmira Corning Regional Airport is committed to staying at the forefront of technological advancements in the aviation industry. Future plans include the integration of smart systems for seamless passenger flow, automated baggage handling, and advanced analytics for predictive maintenance. These technologies will enhance operational efficiency, improve the overall passenger experience, and position the airport as a leader in the adoption of innovative solutions.
Economic Impact of Elmira Corning Regional Airport
Job Creation
Elmira Corning Regional Airport plays a vital role in the local economy by generating job opportunities in various sectors. The airport directly employs a significant number of personnel, including pilots, flight attendants, ground staff, and administrative professionals. Additionally, the presence of the airport supports indirect employment through industries such as hospitality, transportation, and retail, creating a multiplier effect that fuels economic growth.
Contribution to Local Economy
Elmira Corning Regional Airport has a substantial economic impact on the communities it serves. The airport attracts business travelers, leisure tourists, and cargo operations, contributing to increased spending on accommodations, dining, and entertainment. Additionally, the airport generates revenue through the collection of landing fees, fuel sales, and other aviation-related charges, further bolstering the local economy.
Effect on Regional Transport Industry
Elmira Corning Regional Airport plays a crucial role in the regional transportation industry by providing reliable air connectivity. The airport enables travelers and businesses in the Southern Tier region to access the national and global markets conveniently. It strengthens the regional transportation network by complementing other modes of transport, such as road and rail, and fostering intermodal connectivity for more efficient movement of goods and passengers.
Revenue Generation
Elmira Corning Regional Airport contributes to revenue generation for the local government and employs sustainable financial practices. Revenues generated through landing fees, leases, and concession agreements are reinvested in maintaining and improving airport infrastructure. This ensures the long-term viability of the airport, allowing it to continue its crucial role as an economic engine for the region.
Environmental Impact of Operations
Noise Pollution
Elmira Corning Regional Airport recognizes the importance of minimizing noise pollution for the surrounding communities. The airport implements noise abatement procedures, such as flight path optimization and curfews, to mitigate the impact of aircraft noise. Additionally, the airport collaborates with airlines to promote the use of quieter aircraft and advocates for noise reduction measures to enhance the overall quality of life for residents in the vicinity.
Air Quality
Elmira Corning Regional Airport is committed to maintaining and improving air quality in the region. The airport strictly adheres to regulations regarding aircraft emissions to minimize the environmental impact of its operations. Additionally, the airport leverages cleaner and more efficient ground support equipment, reduces idling times for aircraft, and promotes sustainable practices among airport tenants and operators.
Mitigation Measures
To further reduce its environmental footprint, Elmira Corning Regional Airport employs various mitigation measures. These include energy-efficient lighting systems, water conservation initiatives, and waste management programs. The airport actively engages in recycling efforts and encourages responsible use of resources among its stakeholders. Sustainable procurement practices are also implemented to minimize the environmental impact throughout the supply chain.
Sustainability Plans
Elmira Corning Regional Airport has developed comprehensive sustainability plans to guide its future operations. These plans outline goals and strategies aimed at reducing greenhouse gas emissions, promoting renewable energy, and implementing sustainable practices. The airport actively seeks partnerships and collaborations with organizations focused on environmental stewardship to drive innovation and share best practices in sustainability within the aviation industry.
Role of Elmira Corning Regional Airport in Emergency Services
Medical Flights
Elmira Corning Regional Airport plays a critical role in facilitating medical flights, ensuring quick and efficient transportation of patients in need of specialized care. The airport accommodates air ambulance services and medical transport providers, equipped with state-of-the-art medical equipment and highly trained medical personnel. These services ensure timely access to critical healthcare facilities, saving valuable time and potentially saving lives.
Disaster Relief Operations
During times of natural disasters or emergencies, Elmira Corning Regional Airport serves as a vital hub for disaster relief operations. The airport's strategic location and capabilities allow for the efficient transportation and coordination of relief supplies, medical personnel, and rescue teams. Collaborations with government agencies, non-profit organizations, and humanitarian groups enable prompt response and aid in recovery efforts.
Firefighting Services
Elmira Corning Regional Airport maintains a well-trained firefighting and rescue team to ensure the safety of passengers, staff, and airport infrastructure. Equipped with specialized firefighting equipment and vehicles, these dedicated professionals are prepared to respond to any emergencies effectively. Regular training exercises and collaboration with local fire departments further enhance the airport's firefighting and emergency response capabilities.
Future Plans of Elmira Corning Regional Airport
Infrastructure Expansion Plans
Elmira Corning Regional Airport envisions ongoing infrastructure expansion to meet the growing demands of the region. These plans include the construction of additional passenger and cargo facilities, as well as the expansion of existing terminals to accommodate increased passenger traffic. The airport aims to continually improve passenger comfort, enhance operational efficiency, and position itself as a preferred transportation hub in the Southern Tier region.
New Flight Routes
Elmira Corning Regional Airport actively explores opportunities to introduce new flight routes and expand its service offerings. By establishing connections to additional domestic and international destinations, the airport aims to cater to the evolving travel needs of the community. These new flight routes will not only enhance convenience for travelers but also stimulate economic growth and foster connectivity within and beyond the region.
Partnerships and Collaborations
Elmira Corning Regional Airport recognizes the importance of strategic partnerships and collaborations in achieving its long-term goals. The airport actively seeks collaborations with airlines, tourism organizations, and local businesses to promote the region and attract more travelers. Partnerships with educational institutions, research organizations, and technology companies are also pursued to drive innovation and enhance the airport's operational efficiency.
Sustainability Goals
Elmira Corning Regional Airport is committed to embracing sustainable practices and reducing its environmental impact. The airport has set ambitious sustainability goals, including reducing greenhouse gas emissions, implementing renewable energy solutions, and minimizing waste generation. Through partnerships and innovative initiatives, the airport envisions becoming an industry leader in sustainable aviation practices, contributing to a greener and more sustainable future.
I'm airlinesplanet.com, and I welcome you to AirlinesPlanet.com – your ultimate online destination for all things aviation. From airports to airplanes, I've got you covered. Discover in-depth airline reviews, explore iconic and hidden destinations, and uncover valuable travel tips. Stay updated on the latest news in the ever-evolving airline industry. Join me in admiring majestic aircraft and delving into historical journeys. Get up close and personal with industry movers and shakers and indulge in captivating travel stories. Let's champion sustainable skies together. Engage with me through interactive content and shop for travel merchandise. With AirlinesPlanet.com, the sky is just the beginning of our airborne journey!