Albany International Airport, located in the beautiful state of New York, USA, is a bustling transportation hub that offers a seamless travel experience for its passengers. With its modern facilities and friendly staff, this airport has become a crucial gateway for both domestic and international travelers. Whether you're jetting off on a business trip or embarking on a well-deserved vacation, Albany International Airport ensures that your journey starts off on the right foot. From its convenient location to its efficient operations, this airport truly understands the importance of providing a smooth and enjoyable travel experience for its visitors.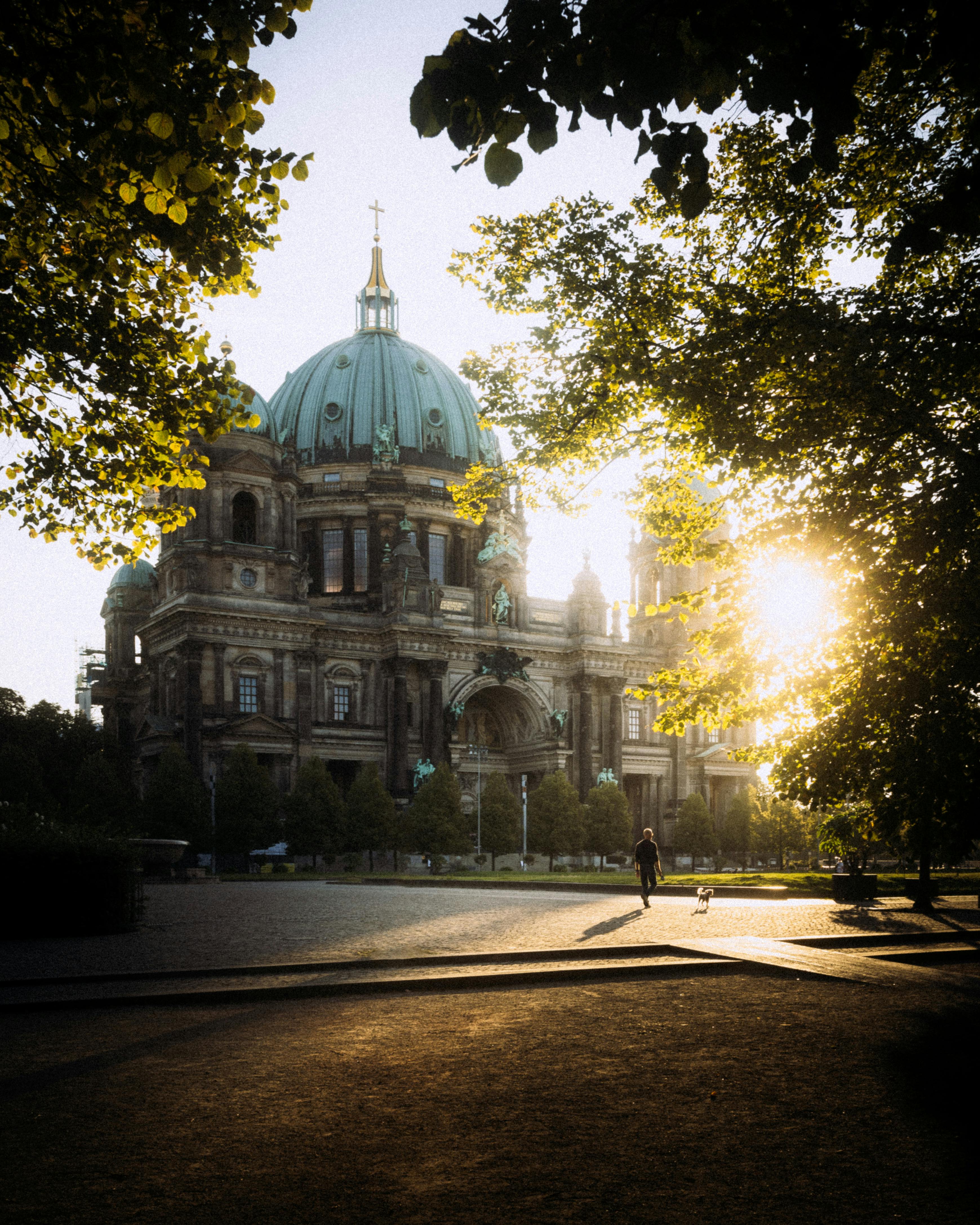 History of Albany International Airport
Initial Establishment
Albany International Airport, located in Albany, New York, holds a rich and fascinating history. The airport was initially established in 1928 as a small airfield known as Shaker Road Airport. It primarily served as a hub for airmail services, connecting the city to major transportation routes. Over time, the airport began to gain popularity among aviation enthusiasts, leading to the need for expansion to meet the growing demand.
Expansion and Growth
In the 1950s, Albany International Airport went through significant expansion and modernization efforts. The airport added new runways, enlarged the terminal building, and upgraded its infrastructure to accommodate larger aircraft. These improvements played a crucial role in attracting major airlines to the airport and increasing passenger traffic. As a result, Albany International Airport became a vital transportation hub for the Capital Region of New York.
Impact of World War II
During World War II, Albany International Airport played a critical role in military operations. The airport was used by the United States Army Air Forces as a training base for aircrews and as a stopover point for military transports. The strategic location of the airport allowed for efficient movement of troops and supplies. The wartime activities at Albany International Airport significantly impacted its development, fueling the need for further expansion to support military operations.
Modern Developments
In recent years, Albany International Airport has continued to evolve and adapt to the evolving aviation industry. Numerous infrastructure upgrades have been implemented to enhance the passenger experience and accommodate the increasing number of flights. These developments include the addition of new gates, improved baggage handling systems, and enhanced security procedures. With a focus on sustainability and efficiency, Albany International Airport remains at the forefront of modern aviation infrastructure.
Architectural Design of Albany International Airport
Design Principles
The architectural design of Albany International Airport showcases a harmonious blend of functionality and aesthetic appeal. The design principles prioritize passenger comfort, ease of navigation, and efficient operations. The airport's architecture strives to create a welcoming and pleasant environment for all travelers, from the moment they step foot into the terminal to their departure or arrival.
Main Terminal Structure
The main terminal building at Albany International Airport is a masterpiece of modern design. The expansive glass windows allow natural light to illuminate the interior, creating a pleasant and airy atmosphere. The open layout of the terminal promotes efficient movement and provides passengers with clear sightlines to various amenities and facilities. The terminal is designed to handle the increasing passenger traffic efficiently and ensure a smooth and enjoyable travel experience.
Runways and Taxiways
Albany International Airport boasts a meticulously designed runway and taxiway system. The runways are constructed to meet the highest safety standards, ensuring smooth takeoffs and landings for aircraft of all sizes. The taxiways are strategically positioned to provide rapid and seamless movement of planes, reducing congestion and promoting efficient ground operations. The airport's design also incorporates advanced lighting and signage systems to enhance visibility and ensure pilots have clear guidance during all phases of flight.
Accessible Facilities
Ensuring accessibility for all passengers is a top priority at Albany International Airport. The architectural design includes comprehensive accessibility features, such as ramps, elevators, and wide corridors, allowing travelers with disabilities or limited mobility to navigate the terminal with ease. Additionally, the airport provides accessible restrooms, designated parking spaces, and specialized assistance for passengers who require additional support. The commitment to inclusivity is reflected in the thoughtful design of Albany International Airport's facilities.
Airline Services at Albany International Airport
Domestic Airline Services
Albany International Airport offers an extensive range of domestic airline services, connecting travelers to various destinations across the United States. Major airlines such as American Airlines, Delta Air Lines, and United Airlines operate regular flights from Albany, providing convenient travel options for leisure and business travelers alike. The airport's domestic services ensure seamless connections to major hubs, allowing passengers to reach their final destinations with ease and efficiency.
International Airline Services
Although primarily a domestic airport, Albany International also provides international airline services. Passengers can access international destinations through connecting flights from major hub airports. Travelers can easily fly to popular international destinations, such as London, Paris, and Toronto, from Albany International Airport. The convenience of international connectivity allows residents of the Capital Region to explore the world without the hassle of traveling to larger airports.
Cargo Airline Services
Albany International Airport also serves as an essential hub for cargo airline services. The airport's well-developed infrastructure and strategic location make it an ideal choice for freight transportation. Cargo airlines, such as FedEx and UPS, utilize Albany International Airport as a distribution point, facilitating the movement of goods and products to domestic and international markets. The airport's cargo services contribute significantly to regional economic growth and facilitate trade between businesses.
Passenger Amenities at Albany International Airport
Dining Options
Albany International Airport understands the importance of providing diverse dining options to cater to passengers' different tastes and preferences. The airport offers a range of restaurants, cafes, and fast-food outlets, providing a wide variety of culinary experiences. From quick bites to more substantial meals, passengers can choose from an array of options, ensuring that their appetite is satisfied before or after their journey.
Shopping Outlets
For those looking to indulge in some retail therapy, Albany International Airport offers a diverse selection of shopping outlets. Passengers can explore numerous stores, ranging from well-known brands to local boutiques, offering a wide array of products and souvenirs. Whether it's clothing, accessories, electronics, or books, the airport's shopping options cater to all passengers' needs and provide an opportunity for some last-minute shopping.
Lounges and Waiting Areas
Albany International Airport recognizes the importance of providing comfortable and relaxing spaces for passengers to unwind before or between flights. The airport features lounges and waiting areas equipped with plush seating, charging stations, and complimentary Wi-Fi. These dedicated spaces provide an oasis of calm amidst the hustle and bustle of air travel, allowing passengers to recharge, catch up on work, or simply enjoy a moment of tranquility.
Connectivity and Wi-Fi Services
To ensure passengers stay connected throughout their journey, Albany International Airport offers reliable and complimentary Wi-Fi services. Travelers can easily access the internet to stay in touch with loved ones, catch up on emails, or browse the web. The airport's commitment to providing seamless connectivity enables passengers to stay productive and engaged during their time at the airport.
Safety Measures at Albany International Airport
Security Procedures
Albany International Airport adheres to rigorous security procedures to ensure the safety and wellbeing of all passengers and staff. The airport follows guidelines established by the Transportation Security Administration (TSA) to detect and prevent potential security threats. Passengers are required to pass through security checkpoints, undergo baggage screening, and adhere to regulations regarding prohibited items. These robust security measures provide peace of mind and contribute to a safe and secure travel experience.
Emergency Services
Albany International Airport is fully equipped to handle emergencies and provide prompt assistance when needed. The airport has a dedicated team of first responders, including firefighters, paramedics, and law enforcement personnel, who undergo extensive training to address various emergency scenarios. The airport's emergency services ensure rapid response times and effective management of any critical situations, prioritizing the safety and wellbeing of all individuals within the airport premises.
Runway Safety
Maintaining the safety of runways is crucial for Albany International Airport's operations. The airport regularly inspects and maintains its runways to identify and address any potential safety hazards promptly. The airport's team ensures that runways are free of debris, properly marked, and equipped with advanced lighting systems for enhanced visibility. These precautionary measures significantly reduce the risk of accidents and contribute to safe and efficient aircraft operations.
Air Traffic Control
Albany International Airport's air traffic control (ATC) plays a vital role in ensuring the safe and orderly flow of air traffic. Highly trained air traffic controllers operate from the airport's control tower, monitoring and directing aircraft during takeoff, landing, and while in the vicinity of the airport. The ATC team uses advanced radar and communication systems to maintain safe separation between aircraft and ensure efficient traffic management. Their expertise and proactive approach to air traffic control contribute to the overall safety of Albany International Airport.
Parking at Albany International Airport
Long-Term Parking
For passengers requiring long-term parking options, Albany International Airport offers convenient and secure facilities. The long-term parking lots are located within close proximity to the terminal and are equipped with surveillance systems to ensure the safety of vehicles. Passengers can leave their cars without worry and enjoy their travels, knowing that their vehicles are in good hands.
Short-Term Parking
Albany International Airport provides short-term parking options for passengers who require parking for shorter durations. The short-term parking lots are located in close proximity to the terminal building, allowing for quick and easy access. These convenient parking options are ideal for dropping off or picking up passengers, as well as for brief stays at the airport.
Valet Parking
For the ultimate convenience and ease of travel, Albany International Airport offers valet parking services. Passengers can simply hand over their vehicles to professional attendants who will park their cars in secure parking lots. This service eliminates the hassle of finding a parking spot and allows passengers to proceed directly to the terminal, knowing that their vehicles will be well taken care of during their absence.
Accessibility Parking
Albany International Airport prioritizes accessibility for all passengers, including those with disabilities. The airport provides designated accessible parking spaces located close to the terminal entrance, ensuring convenient access for passengers with reduced mobility. These accessible parking facilities are equipped with signage and amenities to cater to the unique needs of individuals with disabilities.
Ground Transportation at Albany International Airport
Taxi Services
Albany International Airport offers reliable taxi services to transport passengers to their desired destinations. Taxi stands are conveniently located outside the terminal building, providing easy access for travelers. Professional and courteous taxi drivers ensure a comfortable and efficient journey, allowing passengers to reach their final destinations promptly.
Bus and Shuttle Services
For passengers seeking affordable and convenient transportation options, Albany International Airport is well-connected to various bus and shuttle services. These services provide connectivity to nearby cities, towns, and major transportation hubs. Passengers can easily access public transportation options within close proximity to the airport, facilitating seamless travel throughout the region.
Car Rentals
Albany International Airport hosts several car rental companies, allowing passengers to rent a vehicle and explore the region at their own pace. Rental counters are conveniently located in the terminal building, ensuring easy access upon arrival. Whether for business or leisure, renting a car provides flexibility and convenience, enabling passengers to make the most of their time in Albany and its surrounding areas.
Public Transport Connections
Albany International Airport offers convenient connections to public transport systems, allowing passengers to reach their destinations using bus or rail services. The airport provides information on local transportation options and assists passengers in finding the most suitable routes to their desired locations. The accessibility of public transport connections enhances the airport's connectivity and ensures travelers have efficient and cost-effective transportation options.
Economic Impact of Albany International Airport
Job Creation
Albany International Airport has a significant impact on job creation within the region. The airport provides direct employment opportunities for a diverse range of professionals, including pilots, air traffic controllers, airport personnel, and hospitality staff. Additionally, the airport indirectly stimulates job creation in sectors such as retail, transportation, and tourism, further boosting the local economy and contributing to overall employment growth.
Contribution to Local Economy
Albany International Airport is a key economic driver within the Capital Region. The airport's operations generate substantial revenue through various channels, including landing fees, terminal rentals, and concessions. Additionally, the airport attracts businesses and investments, promoting economic growth and fostering the development of surrounding areas. The airport's presence stimulates trade, tourism, and commerce, fueling the local economy and enhancing the quality of life for residents.
Tourism Impact
As an important regional airport, Albany International Airport plays a vital role in attracting tourists to the Capital Region. The airport's connectivity to various domestic and international destinations encourages tourism by offering convenient travel options for out-of-town visitors. Tourism in Albany and its surrounding areas bolsters the local economy, supports local businesses, and promotes cultural exchange, showcasing the region's unique attractions and heritage.
Future Development Plans
Albany International Airport has ambitious plans for future development and expansion. The airport aims to enhance its infrastructure to accommodate increasing passenger demand and ensure a world-class travel experience. These development plans include the addition of new gates, expansion of the terminal building, and implementation of advanced technologies to improve operational efficiency. By continually investing in the airport's infrastructure, Albany International Airport remains committed to meeting the evolving needs of travelers and supporting the region's economic growth.
Environmental Responsibility of Albany International Airport
Waste Management
Albany International Airport places a high emphasis on responsible waste management practices. The airport implements recycling programs and waste reduction initiatives throughout its facilities. Recycling bins are conveniently placed to encourage recycling of materials such as paper, plastic, and glass. These efforts minimize the environmental impact of waste generated within the airport, reflecting the airport's commitment to sustainability.
Energy Conservation
Albany International Airport actively pursues energy conservation measures to reduce its carbon footprint. The airport utilizes energy-efficient lighting systems, implements energy management protocols, and explores alternative energy sources to power its operations. Through these initiatives, Albany International Airport strives to minimize its energy consumption, conserve natural resources, and contribute to a more sustainable future.
Noise Control Measures
In recognition of its impact on surrounding communities, Albany International Airport implements noise control measures to mitigate noise pollution. The airport collaborates with aircraft manufacturers and airlines to encourage the use of quieter aircraft and implements flight path optimization to minimize noise disturbances. These measures ensure that the airport operates in harmony with the environment and maintains a positive relationship with its neighbors.
Green Initiatives
Albany International Airport actively participates in green initiatives aimed at reducing its environmental impact. The airport collaborates with local organizations and government agencies to implement sustainable practices and raise awareness of environmental issues. These initiatives include tree planting programs, educational campaigns, and community outreach events focused on environmental conservation. By championing green initiatives, Albany International Airport demonstrates its commitment to environmental responsibility.
Albany International Airport in Popular Culture
Appearances in Films and TV Shows
Over the years, Albany International Airport has made appearances in various films and TV shows, cementing its place in popular culture. The airport's striking architecture and bustling atmosphere have attracted filmmakers and production crews, who have utilized the airport as a backdrop for numerous scenes. Its on-screen presence not only adds a sense of realism to visuals but also highlights Albany International Airport's significance as a transportation hub.
Prominent Visitors
Albany International Airport has welcomed numerous prominent visitors from various fields, including celebrities, politicians, and dignitaries. From actors and musicians passing through for performances to politicians attending important events, the airport has witnessed its fair share of noteworthy guests. These high-profile visits further highlight the importance of the airport within the Capital Region and contribute to its place in popular culture.
Historical Events
Albany International Airport has been the site of significant historical events, showcasing its relevance beyond the realm of transportation. The airport has hosted presidential visits, important milestones in aviation history, and other significant events that have shaped the course of the region and the nation. These historical events add to the airport's rich tapestry of experiences and its lasting impact on the local community.
Albany International Airport in Art and Literature
Albany International Airport has also made appearances in various forms of art and literature, further solidifying its place in popular culture. Paintings, photographs, and literary works have captured the airport's unique atmosphere and architectural beauty. Artists and writers have found inspiration in the airport's vibrant energy and the stories of travelers passing through its gates, creating works that reflect the airport's significance in the collective imagination.
I'm airlinesplanet.com, and I welcome you to AirlinesPlanet.com – your ultimate online destination for all things aviation. From airports to airplanes, I've got you covered. Discover in-depth airline reviews, explore iconic and hidden destinations, and uncover valuable travel tips. Stay updated on the latest news in the ever-evolving airline industry. Join me in admiring majestic aircraft and delving into historical journeys. Get up close and personal with industry movers and shakers and indulge in captivating travel stories. Let's champion sustainable skies together. Engage with me through interactive content and shop for travel merchandise. With AirlinesPlanet.com, the sky is just the beginning of our airborne journey!